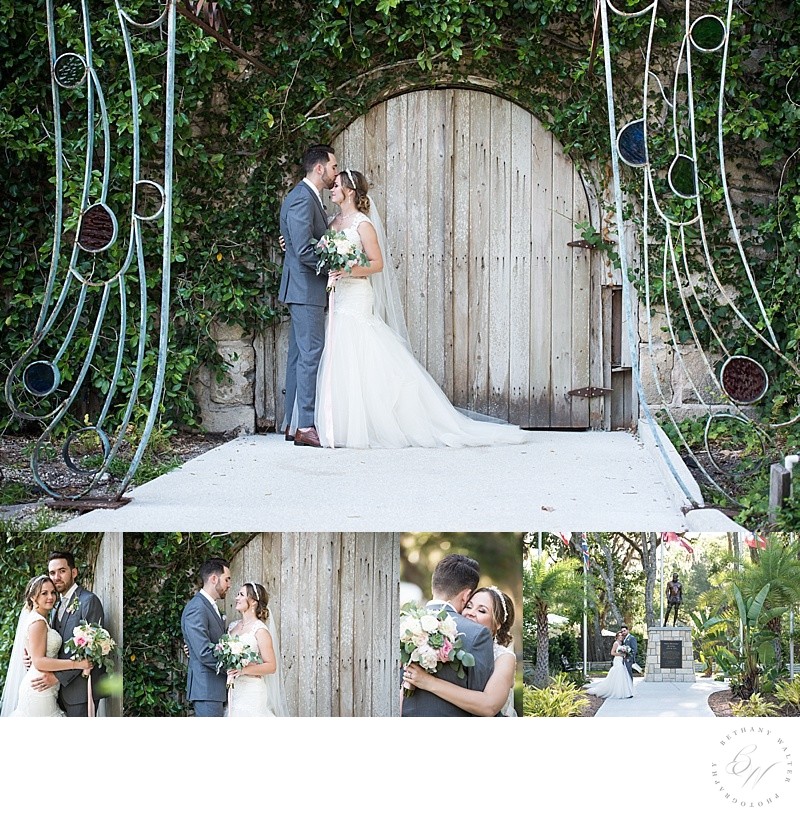 The Fountain of Youth is located on Magnolia Avenue and is a well-known site for people visiting St Augustine. Did you also know it is a gorgeous wedding venue with many one-of-a-kind details? From the history, the peacocks, stunning Magnolia Avenue, to the beautiful natural location, this is a top choice for weddings!

The Fountain of Youth is on 15 acres overlooking the Matanzas River and St Augustine Inlet. The wedding venue has an events pavilion that accommodates up t0 150 seated quests and additional tenting or seating is allowed outside of the pavilion. Also on the property is the 600 foot Founders' Riverwalk.
Within the property, there are many trees that provide shade and beautiful backdrops for wedding ceremonies. Many spots are available for ceremonies. One option is the peacock garden near the entrance of the park. A second option is under the gorgeous, years old oak trees heading towards the Founders' Riverwalk. A third option is along the water front.
As a wedding photographer, I love the peacock garden and under the trees. Florida sunshine is so bright, especially in the middle of the day in the spring and summer. Being in the garden or under the trees allows guests to not be right in the sun, staring into it, and allows the light from the sun to be softened a bit. Timing the day can be a bit tricky and that is one of the reasons I love that the Fountain of Youth encourages and recommends an event planner to the bride and groom.