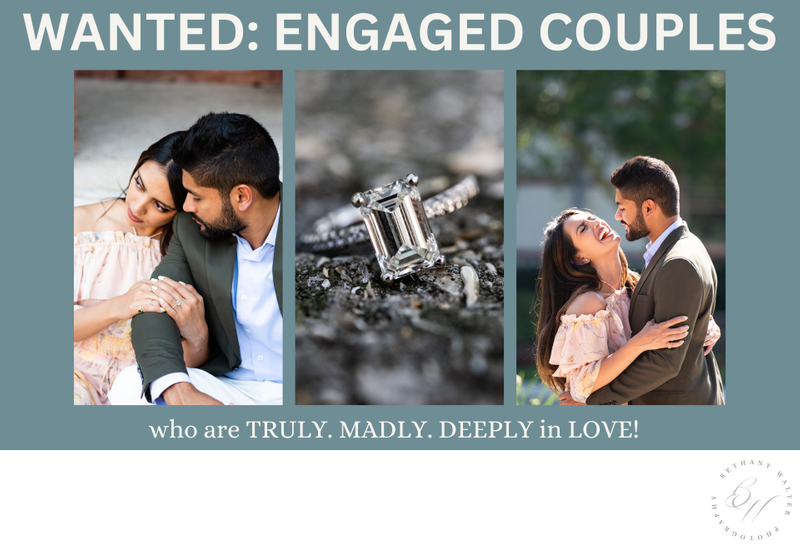 ---
Are you engaged?
I'm on the lookout for 3 fun-loving couples who are completely besotted with one another and don't mind showing it!
The idea will be to capture some fun, sophisticated and elegant images of the two of you to emphasize and celebrate your engagement. The images will have an element of sophistication and highlight your relationship with one another. They will, of course, have that all-important WOW factor!
This offer is ONLY FOR 3 COUPLES who don't mind helping me try out some beautiful outdoor locations close by to us.
This is a rare opportunity to experience this one of a kind photography experience, and it's on ME!
I know - 100% FREE, CRAZY, right?! The Why - I'm looking to refresh my website with breathtaking images to give it a brand new look. For helping me out, I'm also going to provide you with a USEFUL gift from me to you to help you plan for your wedding!
If this sounds like you and your fiancé, to get involved, simply fill out the form below, and I'll be in touch!
I have my fingers crossed for you - GOOD LUCK!